When remodeling your kitchen or bath, one of the smallest items can make a big impact. The cabinet hardware that you choose can change the feel of your space. It is also a great way to follow trends without a long commitment.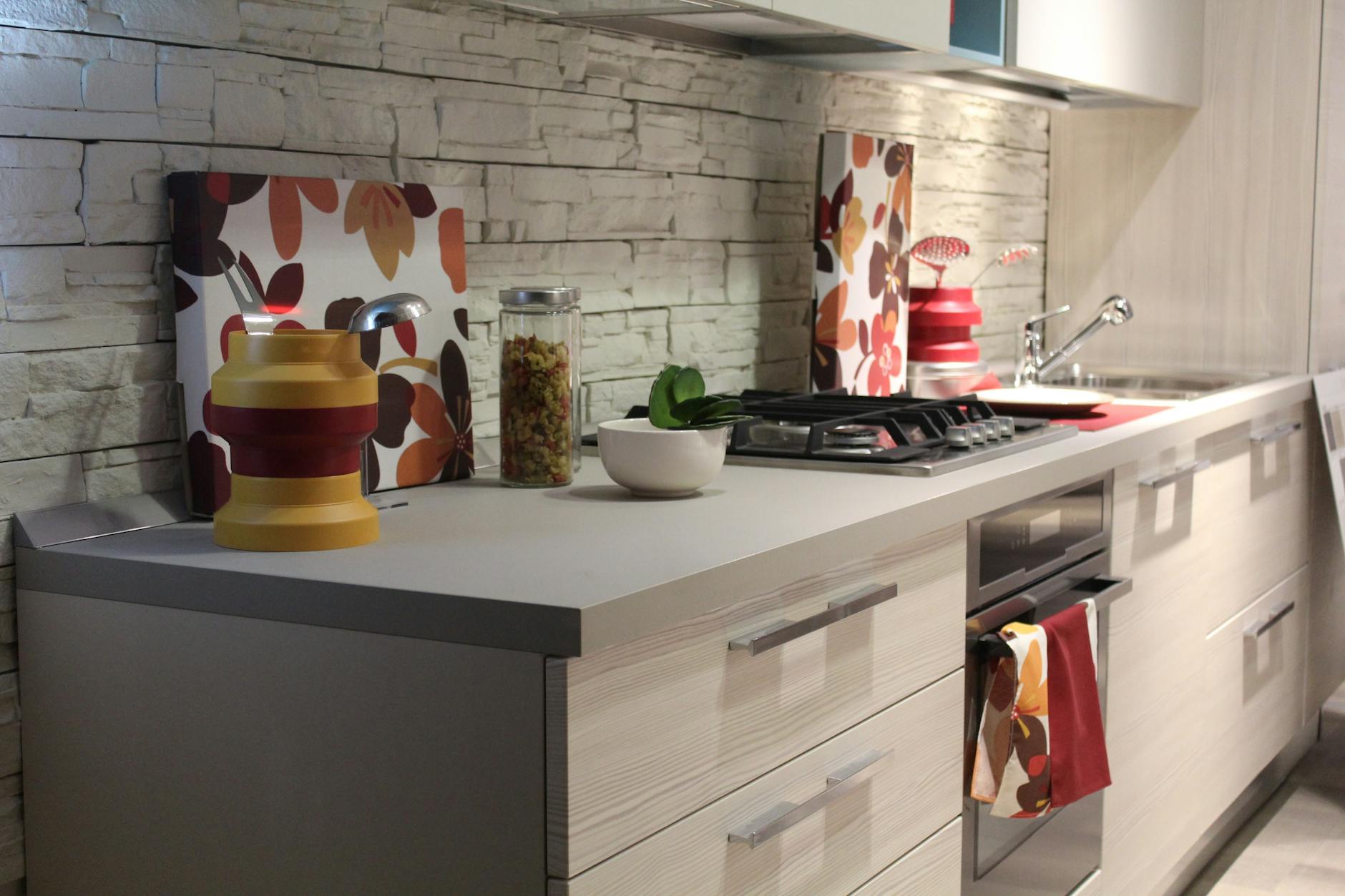 THIS POST MAY CONTAIN AFFILIATE LINKS, WHICH MEANS WE WILL RECEIVE COMPENSATION TO SUPPORT THIS SITE IF YOU CLICK THROUGH AND MAKE A PURCHASE.
The trend in hardware today is that it is meant to be seen. Pulls on both doors and drawers are the way to go, although we are still seeing some knobs here and there. Longer pulls tend to be popular, though if you are looking to change it up in a couple of years, we would stick to the standard three inch center drilling size to make finding a new style easier.
Brushed Brass, Matte Black and even Acrylic are the finishes of today, but we are still seeing some Brushed Nickel here and there. This is still a great neutral finish if you are trying to stay consistent with finishes in the rest of the home and are not ready to make the leap to switch out everything.
Here are some options for you based on the style you are trying to achieve.
---
Transitional
This pull brings in a more classic style, with modern lines and an on trend finish. These would look best on a drawer or drawer front with clean lines so that the details really shine. This is available in a couple of different finishes too.
---
This will bring your cabinets to a little bit more modern styling, while still being able to keep that transitional vibe. These would look best on a cabinet with a little more detail to keep from going too modern. This is also available in a couple different sizes and finishes.
---
We LOVE this pull. A modern shape that leans a bit Art Deco. This brings in the Acrylic trend while keeping the more traditional Polished Nickel. These would look best on a more simple cabinet where they can really shine.
---
---
This classic bar pull has an updated finish of Golden Champagne. Keep this on a door with a little more detail, but still clean lines to keep it from going too modern. Find it in different colors and lengths here.
---
Want a classic finish, but the more trendy length and style? This pull may be what you are looking for. It also comes in a smaller size and knob style to match on smaller doors and drawers. This would look best on those big deep drawers with simple details. A knob as well as different lengths and finishes available here.
---
These pulls give you the updated Black finish with the more traditional styling. Watch drawers with an inset panel since the base is wider. These would look best on a slightly traditional detailed cabinet. Also available in different finishes.
---
---
---
Modern
These Acrylic pulls really have a great modern feel. We like the more chunky look that is an on trend break from the thin bar pulls that have been popular for the last several years. The Satin Nickel finish helps to keep things more neutral, while the Acrylic really pops. It also comes in different sizes and a great Smoke color too.
---
This pull is also a little on the chunky side. These will look great with very clean slab doors or those with a little detail. The Amber Gold is a showstopper, but it is also available in a couple different finishes and sizes.
---
This little knob can make a big impact in the right setting. It is best on a slab or more simple door so that it gives that little pop. It is available in several colors.
---
---
We really like how tough these pulls look. The wider base sets these apart from other bar pulls. These are clean enough to look good on almost any modern door style. They are available in several different lengths.
---
This Lucite pull is a really shines. It deserves to be the star of the show so shouldn't be used on a visually complicated door. It is available in different lengths as well as a cute little knob.
---
This pull is the exception to the "made to be seen" trend. It mounts on the top of your door or drawer so is almost hidden, but gives you just enough room to pull. This is a great option for that little pop of color or if you really have a fabulous door you want to show off. It is available in a couple of different lengths and colors.
---
---
Traditional
Cast Iron is a traditional way to get the on trend black finish. The sleek shape of this pull keeps it looking fresh for today. These will go well with virtually any door style. Just keep an eye on inset panel drawers with the wider base.
---
This is a new, slimmer look for your traditional cup pulls. It is in a fashionable Oil Rubbed Bronze finish, but is available in others here. Cup pulls are best on slab style drawers only, because of their wide footprint. Pair them with a simple knob in matching finish.
---
This little knob brings the Acrylic look to traditional style and the square shape keeps it fresh. This would look great on almost any traditional style door. Use two on large drawers or opt for a matching pull.
---
---
We are still seeing simple cup pulls in more traditional kitchens. This one brings in the modern Flat Black finish. As stated before, use these on slab or flat style drawers only, because of the wide base. Pair it with a matching knob for the doors.
---
There are many options available to keep with your style while utilizing today's trends. The great thing about hardware is that it is easy to switch out later as your tastes change. This is a great opportunity to show your trendy side without being stuck with something that you hate a couple of years down the road. If you think that you might want to switch them out, opt for knobs or 3 inch center-to-center hole drillings, which are most common.
Find out more about choosing elements of your kitchen here:
Choosing a Kitchen Sink Part 1: Style
Choosing a Kitchen Sink Part 2: Materials and Maintenance
---